Spa & Massage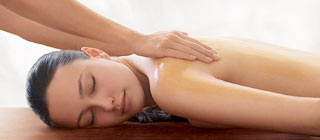 Your holiday can become even lovelier at our Spa. Why not give yourself some pampered relaxation. Our staff are Scandinavian, Lithuanian and Cypriot spa therapists. We are open seven days per week. Welcome!
Opening hours of our spa:
Monday to Sunday
09:00 – 19:00
To book a treatment, contact the Spa-reception.
Prices:
15 min 17 euro
25 min 40 euro
Eyelash tint 34 euro
50 min 68 euro
75 min 90 euro
90 min 105 euro
175 min 177 euro
Kindly arrive 10 minutes ahead of treatment.
Always remove contact lenses prior to eyelash tint.
Kindly shower before face and body treatment.
Cancellation less than 24 hours before treatment will be charged full payment
Before treatment, please notify us, if any of the following applies to you:
Allergy, medication, high blood pressure, illness, heart condition or pregnancy.